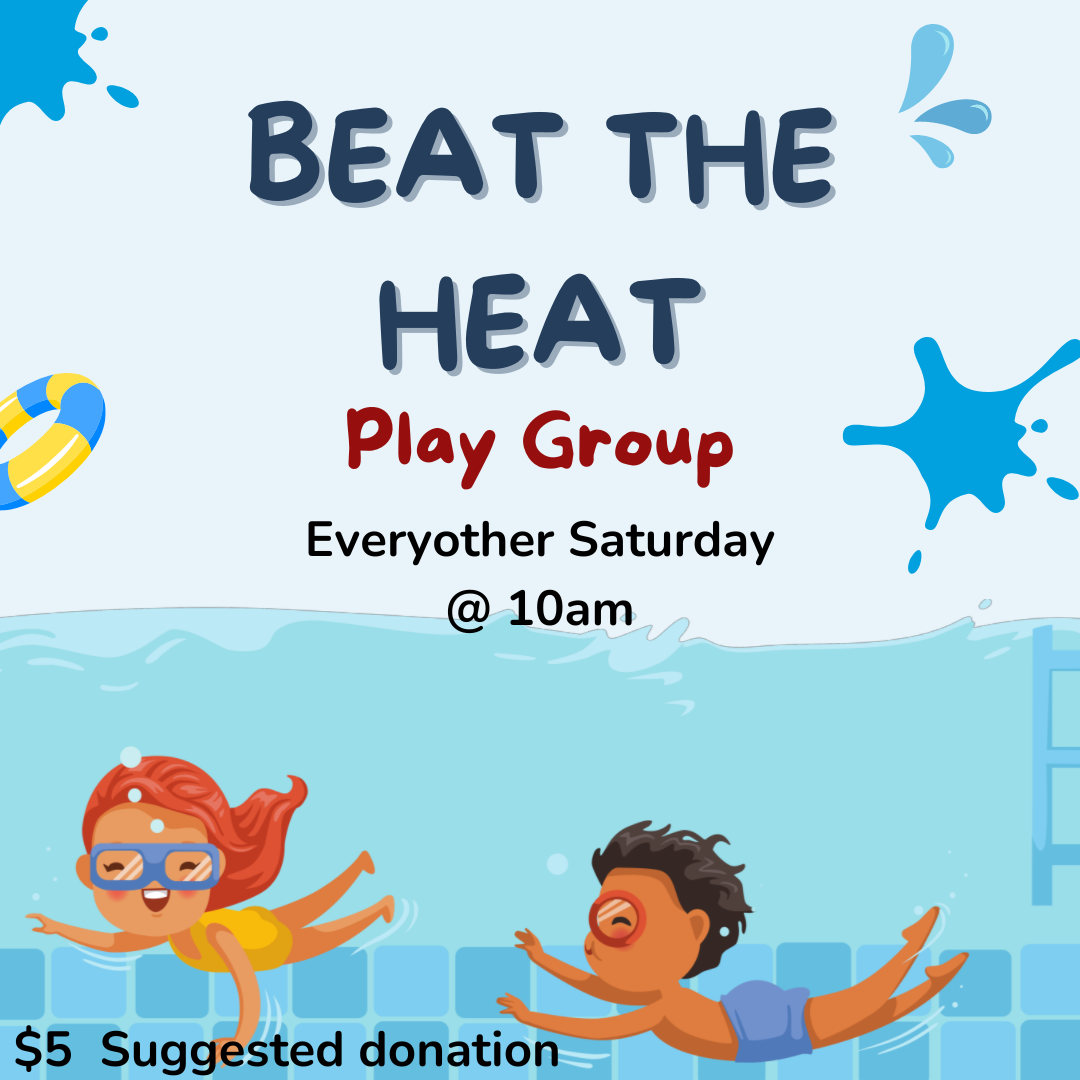 Beat The Heat Play Group
Beat the Heat with Paige: Water Play Group for Children Ages 0-5″
Join us for a splashing good time at "Beat the Heat with Paige," a fun-filled water play group designed for children aged 0 to 5 years old! Hosted by the energetic and child-friendly Paige, this event promises a fantastic experience that will keep your little ones cool and entertained during those hot summer days.
Event Highlights:
Water Play Activities: Let your children's imaginations run wild as they engage in various water play activities. From water tables and sprinklers to water balloons and splash pools, there will be no shortage of watery excitement.
Sensory Exploration: Water play is not only refreshing but also a great way for kids to enhance their sensory development. The different textures and sensations of water will captivate and stimulate their senses.
Social Interaction: "Beat the Heat with Paige" provides an excellent opportunity for young ones to interact and socialize with their peers. Watch as they build friendships and learn valuable social skills through play.
Parental Bonding: This playgroup is not just for the kids! Parents and caregivers are encouraged to join in the fun, fostering a strong bond with their little ones while sharing joyous moments together.
Safety First: Rest assured, safety is our top priority. Adequate supervision and child-friendly water play equipment will be provided to ensure a secure environment for all participants.
Please come dressed in appropriate swimwear and don't forget to bring towels and a change of clothes for your child. Snacks and refreshments will be provided.
Come and make a splash at "Beat the Heat with Paige"! Register now to secure your spot and let your kids embark on a wet and wonderful adventure with Paige as the host. See you there!