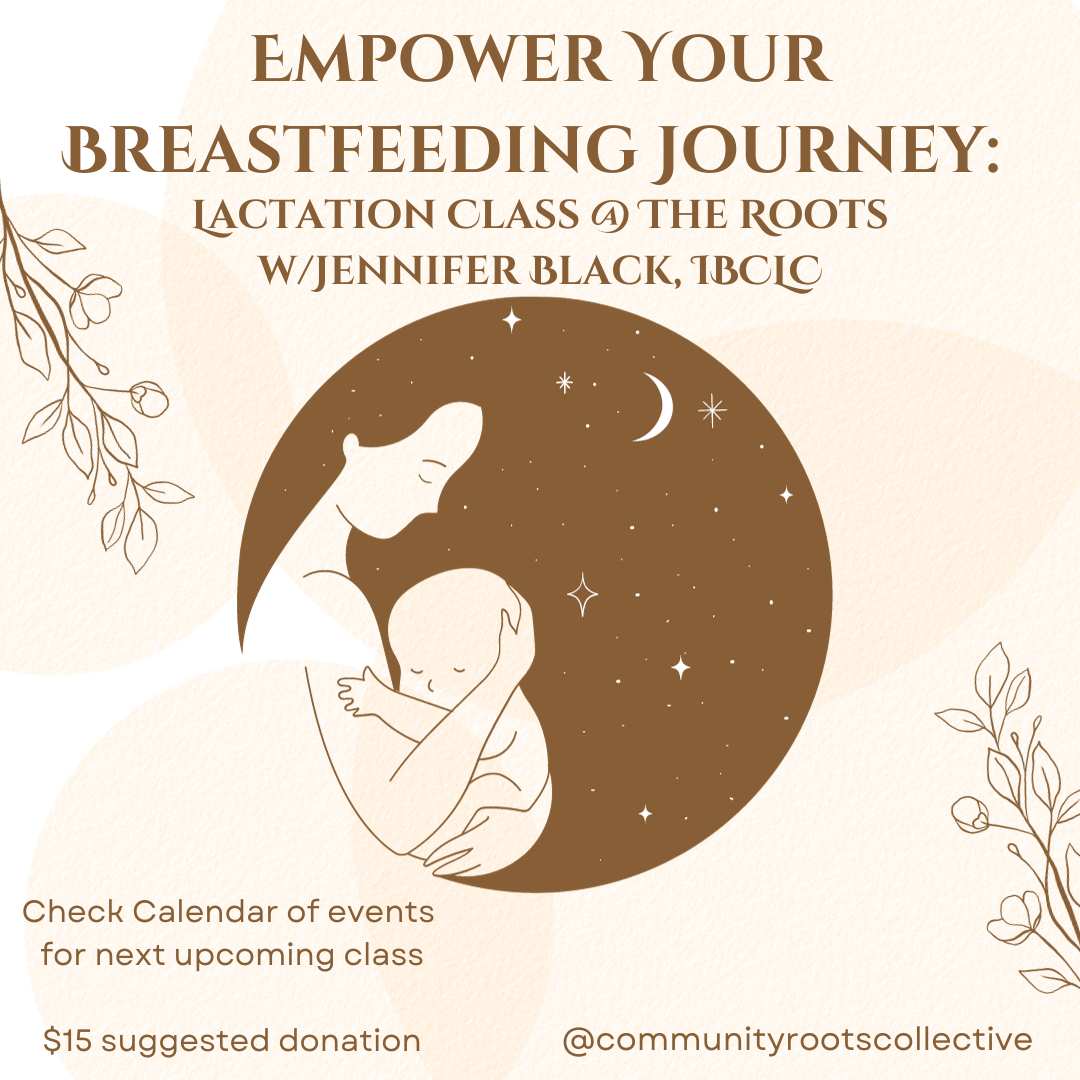 Empower Your Breastfeeding Journey: Lactation Class with Jennifer Black, IBCLC
Unlock the full potential of your breastfeeding experience with our Lactation Class, expertly facilitated by Jennifer Black, IBCLC, a trusted International Board Certified Lactation Consultant.
Date Options:
November 12,2023
January 21, 2024
February 18, 2024
March 17, 2024
Time: 11:00 AM – 1:00 PM
About the Class:
Discover the secrets to successful breastfeeding in this informative and interactive Lactation Class. Jennifer Black, with her wealth of knowledge and compassionate guidance, will equip you with essential skills and knowledge to ensure a positive and fulfilling breastfeeding journey.
What You'll Learn:
Breastfeeding Fundamentals: Explore the basics of breastfeeding, including proper latch techniques, effective positioning, and strategies for managing milk supply.
Overcoming Challenges: Learn how to troubleshoot common breastfeeding issues and feel confident in addressing them.
Newborn Care: Gain insights into newborn care and how breastfeeding plays a vital role in nurturing your baby's health and development.
Evidence-Based Wisdom: Jennifer will provide the most up-to-date, evidence-based information to empower you in making informed choices for your baby's health and well-being.
Cost:
We recommend a suggested donation of $15 to support our ongoing breastfeeding education programs and community outreach. Your contribution directly supports our mission to provide valuable resources and support to mothers and families.
Whether you're an expectant parent or already on your breastfeeding journey, this class is your key to breastfeeding success. Spaces are limited, so secure your spot early. To RSVP or inquire for more details, please register below. We're excited to empower you on your breastfeeding journey!