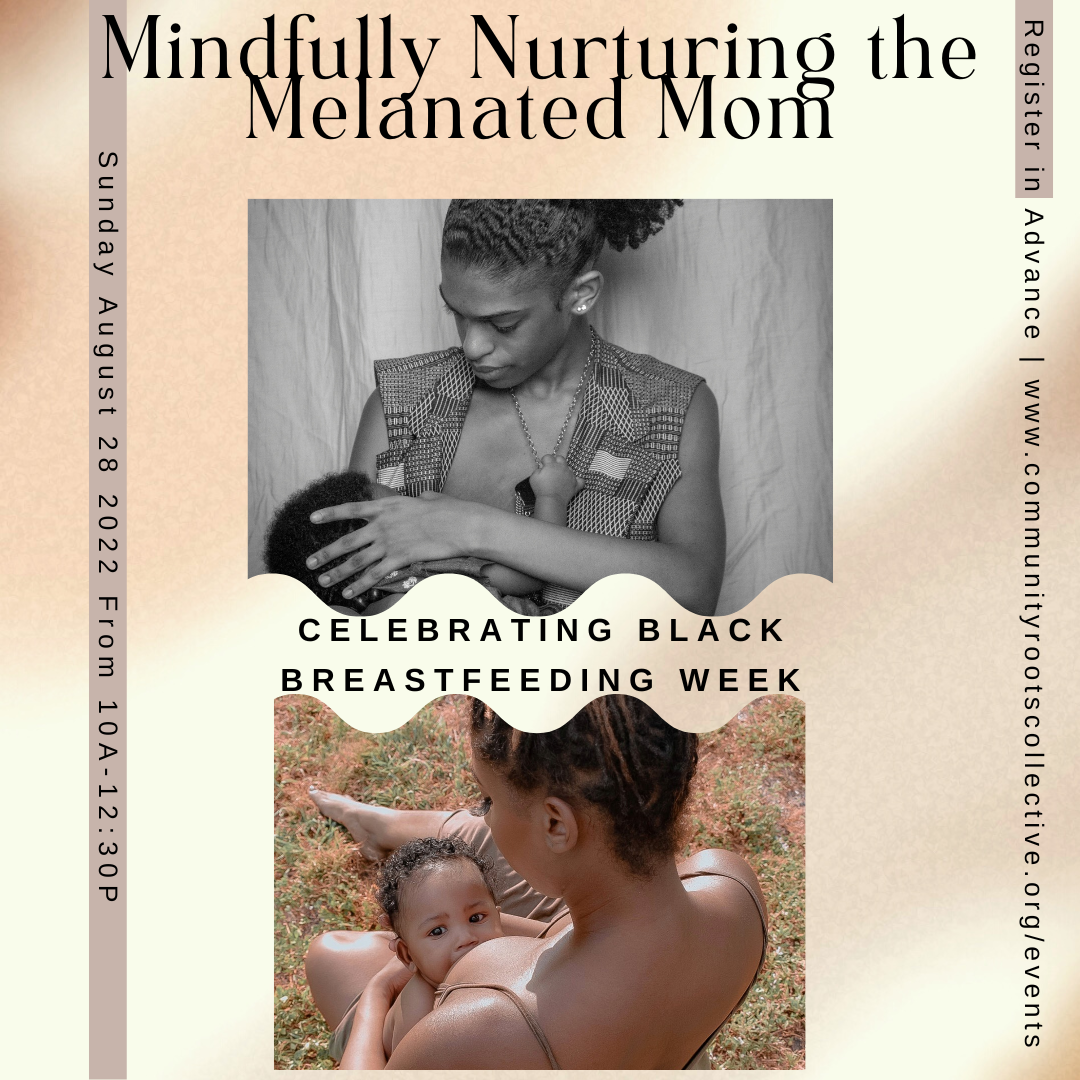 Mommin in Melanin – Celebrates Black Breastfeeding
Mindfully Nurturing the Melanated Mom – Join Deidra, Kiwasi, and Amanda in celebrating Black Breastfeeding Week with this special Edition Mommin in Melanin!
We invite all our nursing moms to bring their nursling for this special morning. We will start our morning with mindfulness and a baby and me yoga session, followed by a breastfeeding journey share circle. Finally, relax with some light refreshments as you mingle amongst other mommies.
This event is perfect for newly breastfeeding mothers, seasoned breastfeeders, breastfeeding multiples, pumpers, and everything in between. Siblings are always welcome.
Please register in advance as capacity is limited.
Our events are always free and offered on a donation basis. If you can donate to the community roots collective, we can ensure we continue to provide these classes free of charge to all those in need.