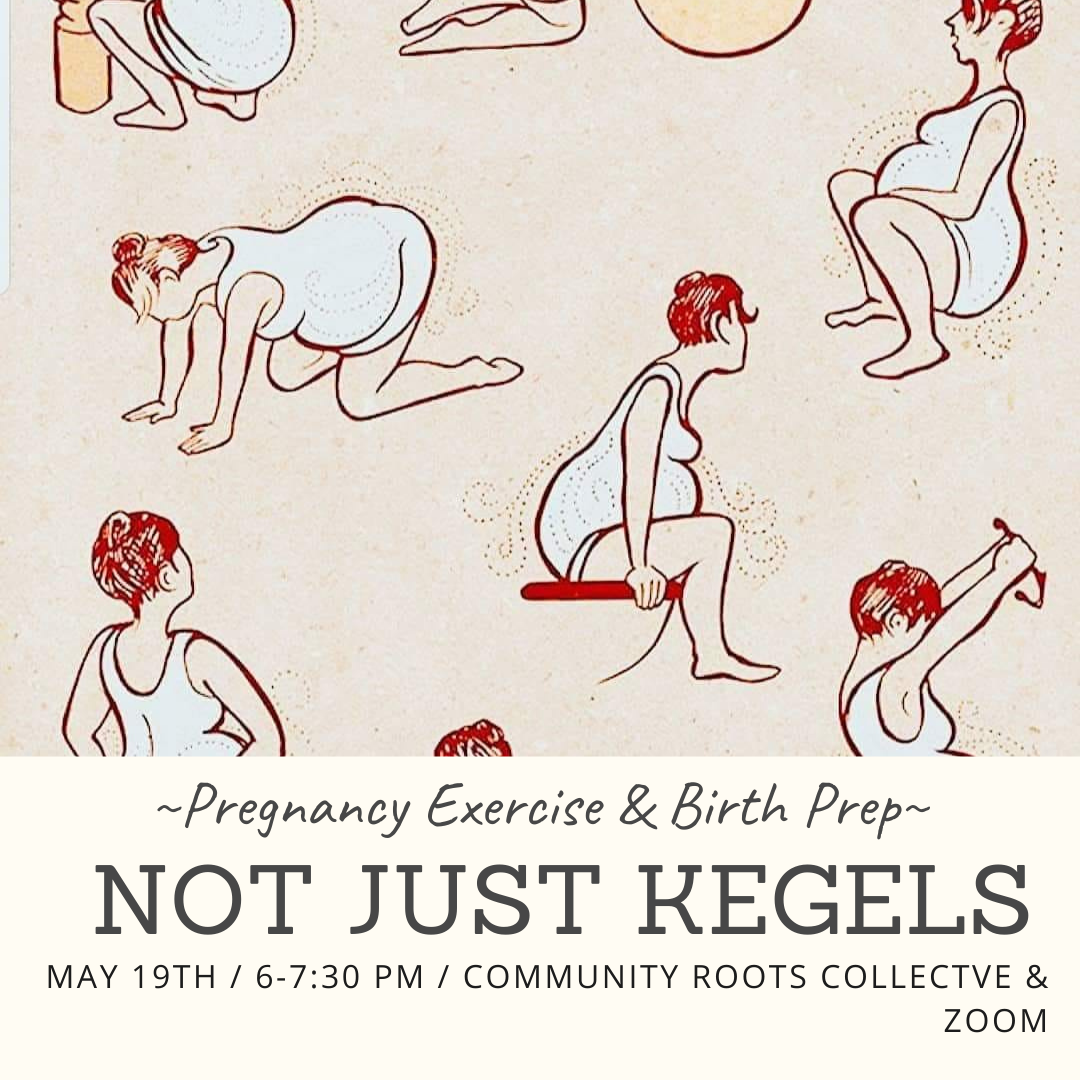 Birth Prep & Postpartum Exercise – Not Just Kegels
Let's talk Exercise for Birth & Postpartum Healing…And you guessed right, it's not just Kegels!
In this workshop you'll learn:
– What is the Pelvic Floor and how it can help or hurt your progress in Labor & Birthing
– Good Pelvic Alignment and Core & Pelvic Floor exercises for improved baby positioning and Postpartum recovery
– How to engage your Pelvic Floor and strengthen it during Pregnancy & Postpartum for decreasing leaking and Pelvic Pain
– Pelvic positioning strategies for when baby is "stuck" or labor progress is slow/obstructed
– ***The Birthing Breath***
How to coordinate your breathing & Pelvic Floor for a shorter pushing stage during birth and to decrease your risk of a stubborn Diastasis that doesn't heal well.
Pre-Registration required.
Investment in your Pelvic Health –
In-person- $44.99
Online – $42.99
3 financial need based scholarship spots available. Please DM for details.