Barefoot Birth
Barefoot Birth provides a wide variety of special, personalized services to meet expectant families growing and ever changing needs including home birth services, concierge prenatal care by an experienced midwife, pregnancy, birth, and postpartum doula support, and placenta encapsulation. We will work hard to assist and support you in whichever decisions you make regarding birth and parenthood, and to nurture you and your baby during this beautiful time.
---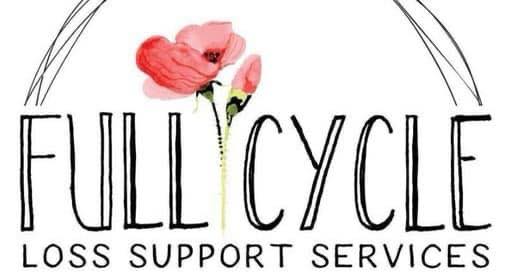 Full Cycle Loss Support
We often don't talk about loss. This is the problem. We need to be talking about it. Learning how to have those hard conversations is a vital component to simply being a human.  Full Cycle bridges the gap in support for people experiencing miscarriage, stillbirth and termination. Full Cycle Loss Support provides free doula services to people transitioning out of pregnancy.
Our goal is to give compassionate, non-medical, care to those experiencing termination and loss. Our doulas provide emotional and educational counsel to individuals in group settings.  Full Cycle offers support before, during and after a pregnancy..
We understand everyone doesn't have the privilege of having a safe space to speak aloud, Full Cycle holds monthly support group meetings at The Community Roots Collective; check out our calendar of events to see when we will be hosting our next event. Anyone is welcome to come and share their story to be heard and supported in a loving environment.
---
Barefoot Integrative Women's Clinic
Our integrative women's health clinic is set in a relaxed home-like setting, nurturing feelings of relaxation and comfort. Johanna Lancaster, our certified nurse midwife (CNM) and women's health nurse practitioner (WHNP) is trained as a holistic provider, offering the best possible evidence-based care to all women, trans and non-binary patients from puberty through the life cycle. Johanna provides patient-centered and trauma-informed care, allowing the patient to choose and direct care based on her needs.