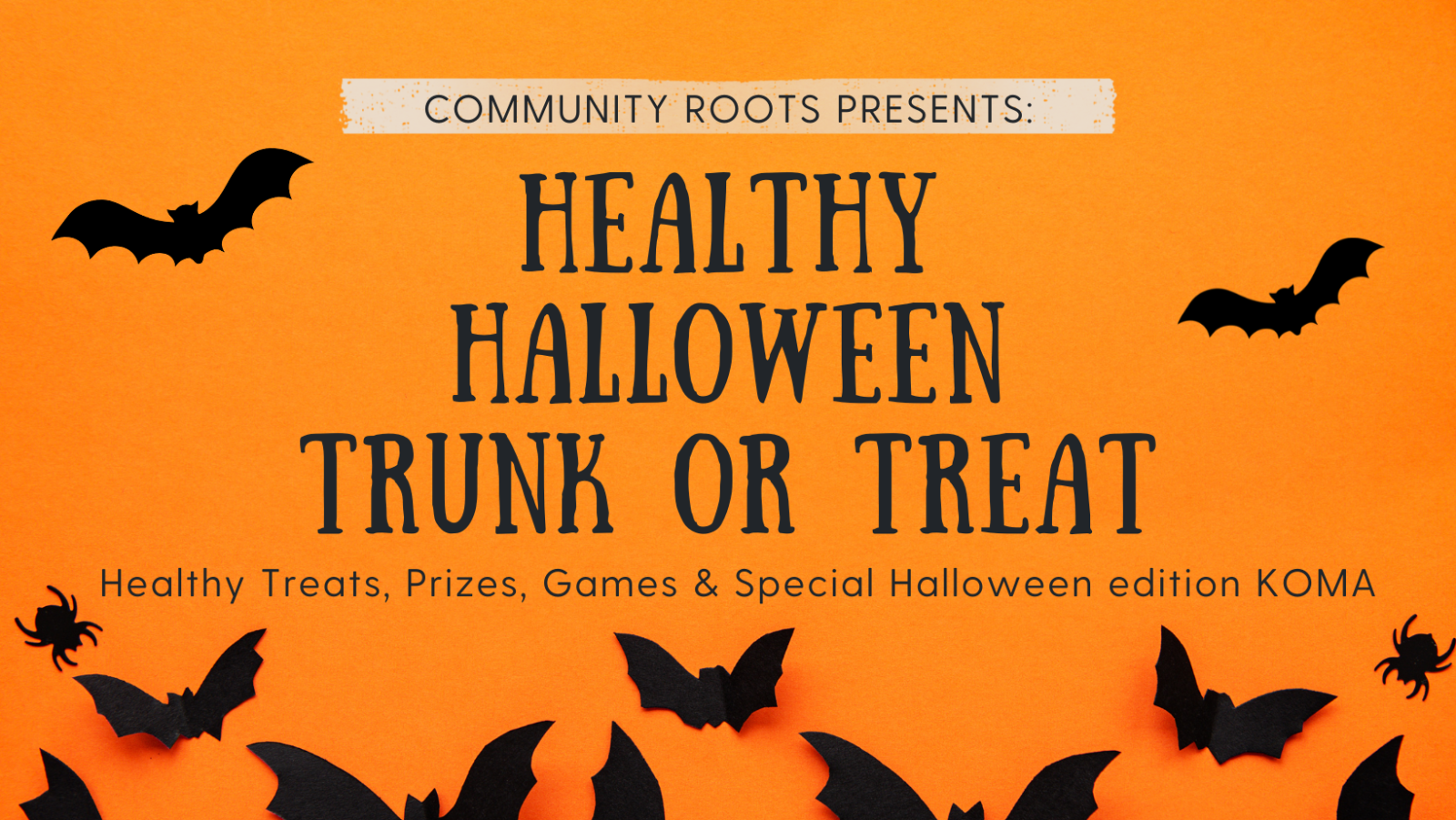 Healthy Halloween
It's SPOOKY Season around the Roots and we are happy to continue our Healthy Halloween tradition for another year.
This year's event will have a fun twist- Trunk or Treat!!!
Bring your littles all dressed up and ready to have fun to this fun Halloween event!
This event is perfect for children ages 0-10.
~Healthy Halloween Treats
~Prizes
~Yard Games
~Special Edition KOMA Class- Music and Movement, bubbles and so much more
Prizes will be given for the following:
~Most creative trunk design
~Costume Categories for the Children