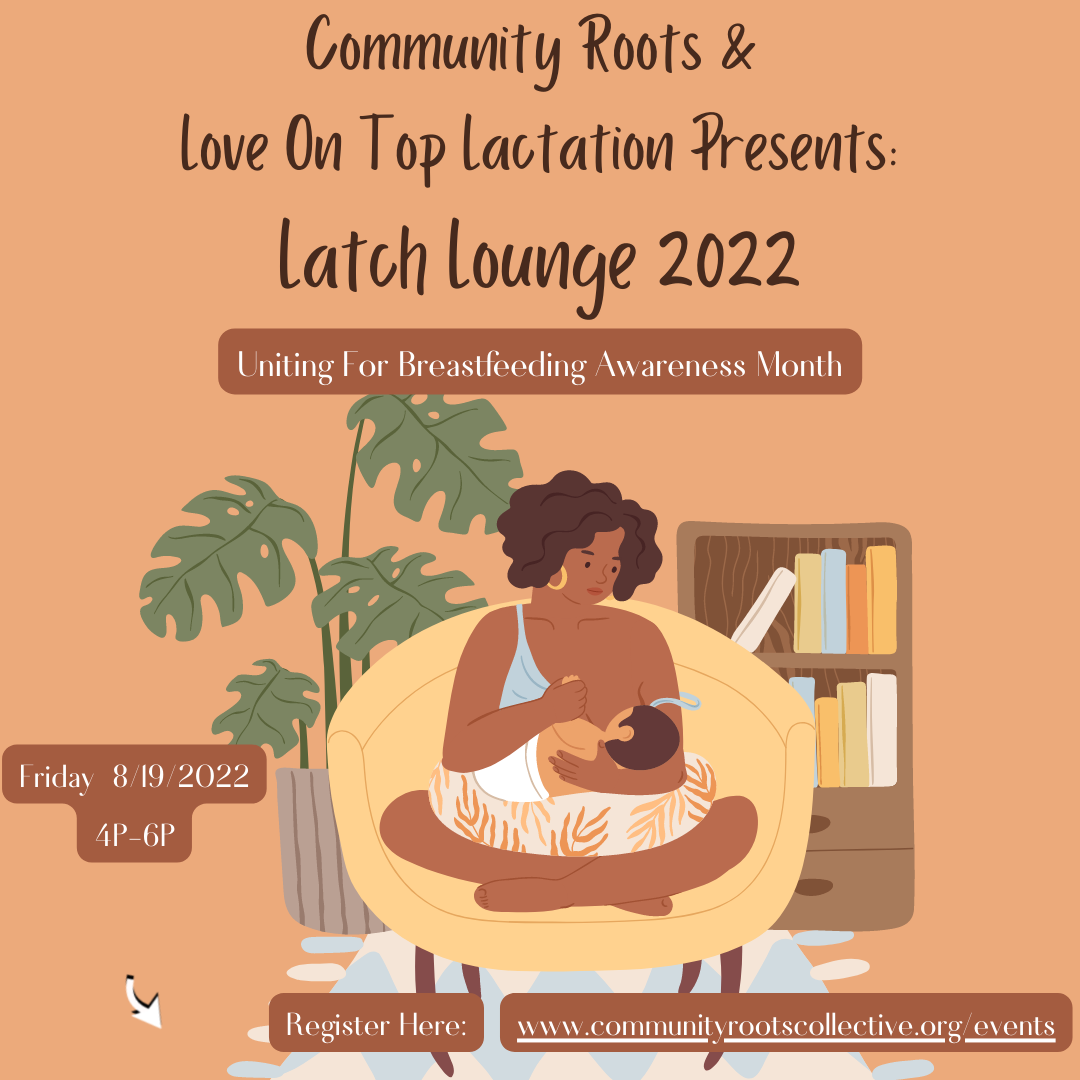 Latch Lounge 2022
The Community Roots Collective and Love on Top Lactation LLC wants to celebrate Breastfeeding Awareness Month, We invite you and your family to come hang with us in a safe space.
Join us in community as we gather, breastfeed, offer advice or a listening as we share our breastfeeding journeys amongst each other.
Snacks and drinks will be provided for this laid back lounge type event.