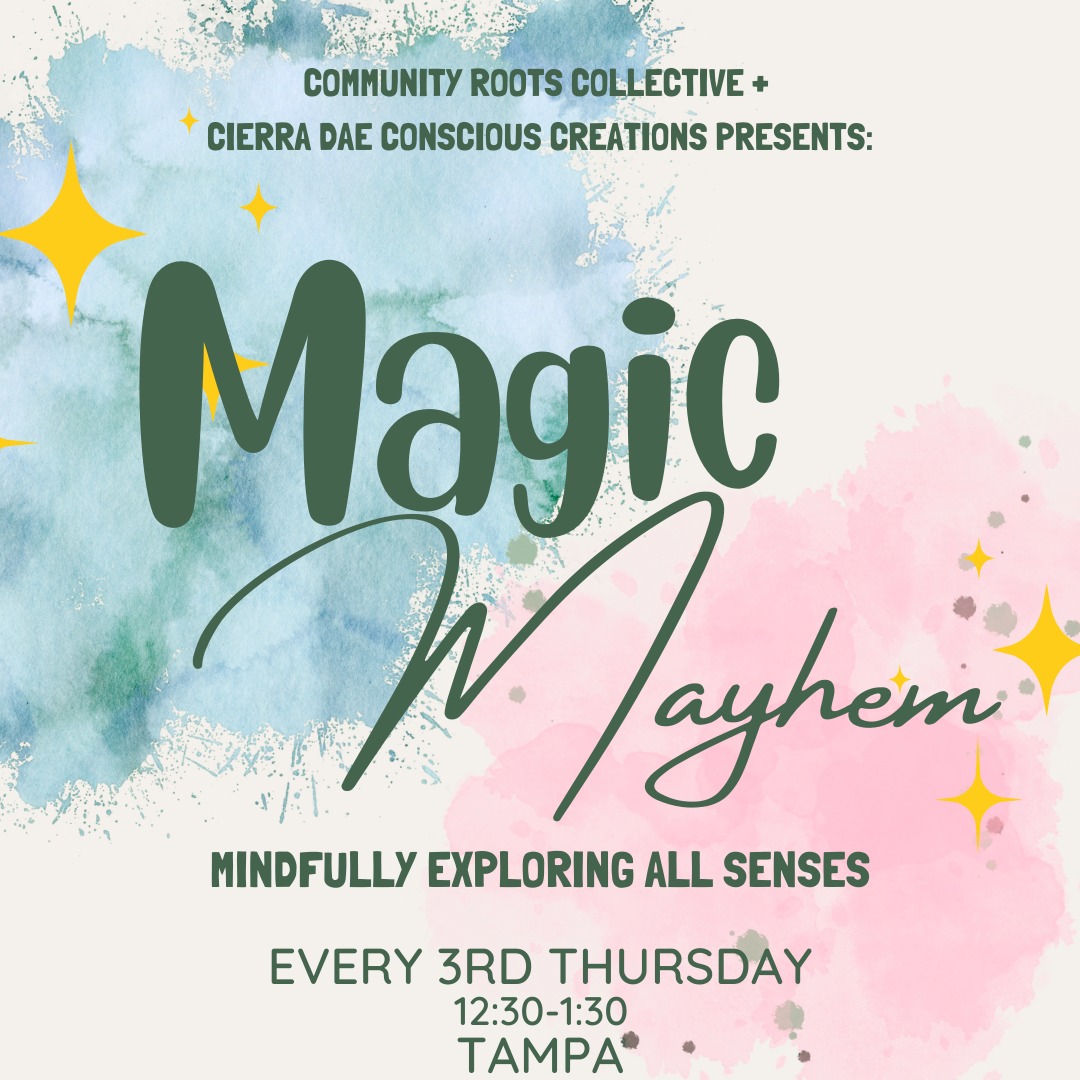 Magic Mayhem
Join Cierra @ the Roots as we explore different sensory play experiences that invites in exploration and open ended play for toddlers and I'm going to be teaching adults different tools in emotional regulation and intelligence so that our triggers don't hold such a firm grip on our experience in raising our children!
We'll learn how to be the observer self so that we can really soak in the magic of parenting and childhood.
Its time to find inner peace to nurture peace.
A typical run down of our time together:
ʕ·ᴥ·ʔ Circle time: Breathing Practices, Body
ʕ·ᴥ·ʔ Sensory time: Getting messy and getting curious!
ʕ·ᴥ·ʔ Connection time: sharing of experiences, take-aways, vulnerabilities
These classes are open to littles between the ages of 1-4 (you're also welcome to bring your babies!) and any/all parents and caregivers who could benefit from mindfulness and connection tools to deepen your relationship to yourself and to your littles!