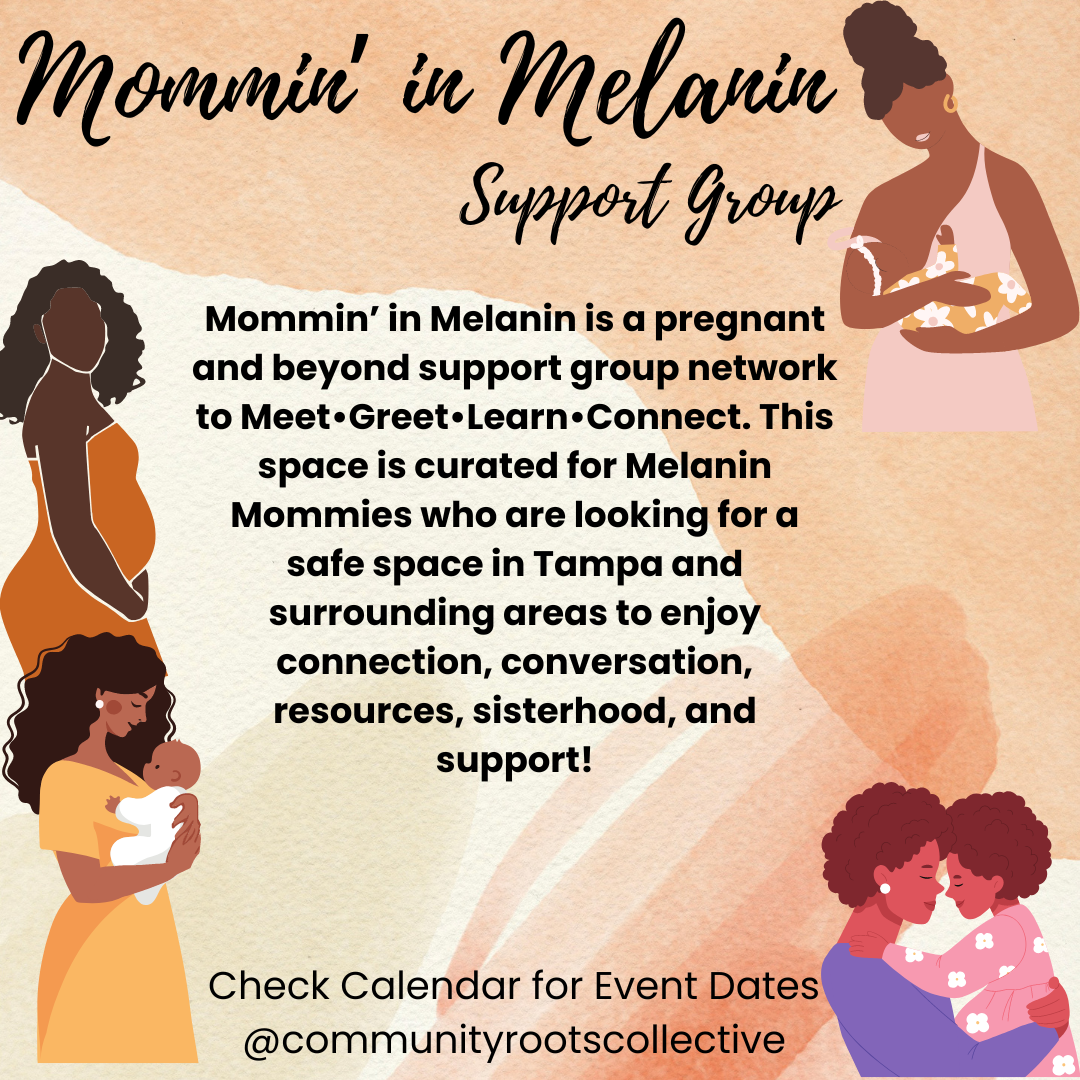 Mommin in Melanin
Welcome to Mommin' in Melanin, a warm and empowering peer support group designed exclusively for Black and Brown mamas. We understand that motherhood can be a beautiful yet challenging journey, and our community is here to provide you with a safe, inclusive, and uplifting space to navigate it together.
**Our Mission:**
Mommin' in Melanin is committed to fostering a vibrant and supportive sisterhood where melanated mamas can connect, share experiences, and find strength in their shared journey of motherhood. Our mission is to create an environment where you can thrive, grow, and feel celebrated.
**What We Offer:**
1. **Empathetic Community:** At Mommin' in Melanin, you'll find fellow mamas who understand your unique experiences, challenges, and triumphs as Black and Brown mothers. We believe in the power of sisterhood and are here to support you unconditionally.
2. **Monthly Gatherings:** Join us for our monthly gatherings, where we come together  in-person to discuss topics that matter most to our community. From self-care and mental health to celebrating cultural traditions, our meetings are a space for open and honest conversations.
3. **Resource Sharing:** Discover a wealth of resources, from parenting tips and advice to information on community programs and services tailored to Black and Brown families. We are committed to equipping you with the knowledge and tools you need to thrive as a mama.
4. **Guest Speakers:** Mommin' in Melanin will sometimes invite guest speakers who are experts in various fields, including healthcare, child development, and self-care, to provide valuable insights and engage in discussions with our community.
6. **Cultural Celebrations:** We take pride in celebrating the rich diversity of our members. Throughout the year, we organize events and activities that honor our cultural heritage and traditions, creating opportunities for connection and cultural exchange.
7. **Advocacy and Empowerment:** Mommin' in Melanin is more than just a support group; we're a force for change. We actively engage in advocacy efforts to address issues affecting Black and Brown mothers and families, ensuring that our voices are heard and our needs are met.
Join us at Mommin' in Melanin and experience the power of sisterhood, resilience, and unity among Black and Brown mamas. Together, we'll navigate the beautiful journey of motherhood while celebrating the strength and beauty of our melanin-rich heritage. You are not alone – we are here to uplift and empower you every step of the way.
Connect with us today and let's thrive in motherhood, together, in all our melanin glory.