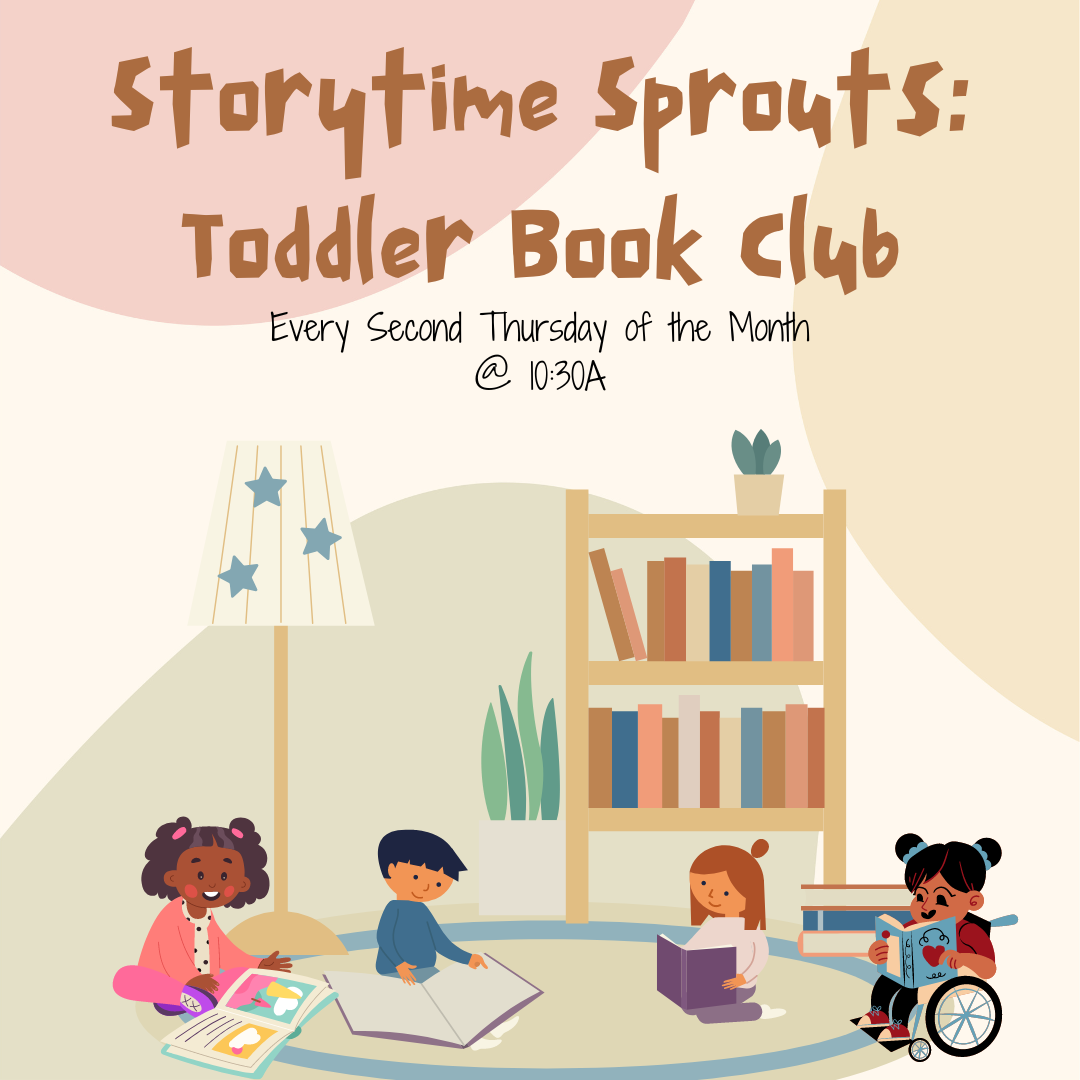 Storytime Sprouts-A Toddler Book Club
🌱 Introducing "Storytime Sprouts: Toddler Book Club" 🌱
Join us for a magical journey into the world of storytelling, specially designed for our littlest adventurers aged 1 to 3 years old! "Storytime Sprouts" is not just a book club – it's a joyful exploration of words, colors, and imagination, all catered to the curious minds of toddlers.
📚 What to Expect:
Get ready to embark on a captivating adventure every week as we gather in a cozy corner of wonder. Our animated storytellers will bring beloved tales to life using enchanting voices, interactive gestures, and delightful surprises that will keep your little sprouts engaged and giggling with glee.
🎉 Growing Friendships:
Connect with fellow caregivers and watch as your toddlers make new friends during our playtime segments. The book club provides a nurturing space for both toddlers and grown-ups to bond over shared experiences and the joy of discovering stories together.
🌟 Event Details:
📅 Date: Every other Thursday after Silly Social
⏰ Time: 10:30-11:30
🏠 Location: [Venue Name]
👶 Age Group: 1 to 4 years old (accompanied by a caregiver)
🎈 Admission: Donate what you can
👩‍👦‍👦 How to Join:
Reserve your spot
Come nurture your toddler's love for stories, creativity, and connection at "Storytime Sprouts: Toddler Book Club." Watch as their eyes light up, their laughter fills the air, and their imaginations take flight. Together, let's cultivate the joy of reading from the earliest sprouting age.
See you at the next magical "Storytime Sprouts" gathering! 📖🌱🌈